Description
Price
Quantity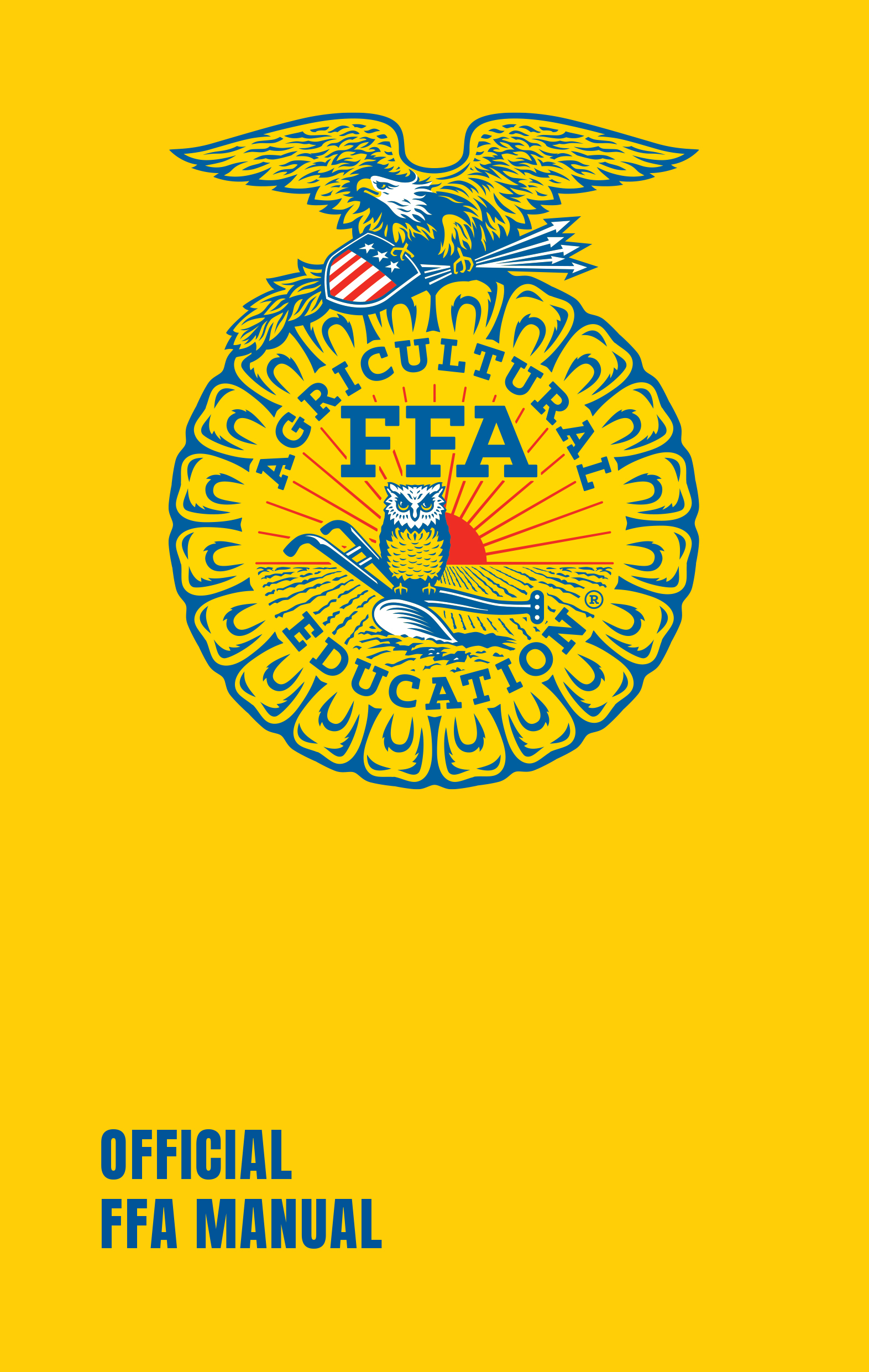 Learn everything your chapter needs to know about FFA- its history, bylaws, constitution and the latest information on awards, programs and activities.  Free download also available on FFA.org. 
The official FFA Manual in Spanish is available for free on FFA.org.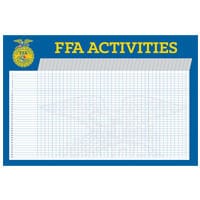 Put all of your upcoming FFA activities in one convenient and public place, so everyone in the chapter knows how and when they can get involved! The chart can easily be used to track your chapter's points system, too. In addition, you'll be able to share information with your administration and build credibility for the work you do! Each heavy-duty wall chart will track up to 36 members and 41 FFA activities. Size: 26" x 39".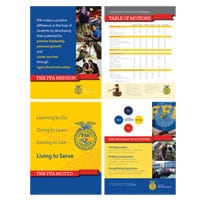 16th Edition. 17" x 22" Laminated. Includes 14 posters.
These posters accompany the Official FFA Student Handbook. The FFA Mission, Motto, Creed, Emblem, Degrees, Historical Timeline, SAE Ideas, Meeting Room, Career and Leadership Development Events, Three Component Model, Program of Activities and Table of Parliamentary Procedure Motions stand out in these eye-catching, sharp and updated posters. These will be a great addition to any classroom.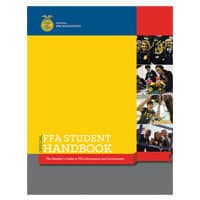 16th Edition. Get your members excited about FFA membership and involvement by using this interactive, brand new handbook. The publication will include the updated opening ceremonies, official dress guidelines, SAE descriptions, and CDE/LDEs. You asked and we listened by providing a handbook that is organized with the mission in mind along with lessons for each section. Complete with tips, resource connections, and pondering thoughts designed to engage readers, this is a handbook you will not want to miss.
Check out this link for complimentary resources to go along with the handbook.
https://ffa.app.box.com/v/studenthandbook/folder/52470061743
Just added to FFA.org to access digitally for FREE.